Introduction
The client portal is a place for your clients to view all of their information and manage their details. They will be able to see the details about their appointments, orders, and more. They will receive a link to the portal in their initial appointment confirmation email, and from then on, they can access their unique page with all of their details. You can also re-send their link if they've lost it.
Configuring the Client Portal
The client portal can be configured in the Settings Page. When you visit this page, you will see the following options:
General Settings
Enable Client Portal - Check this box to enable the client portal functionality. If you uncheck this box, the client portal will be disabled and your clients will not be able to access it.
Intro Text - This is the text that will appear at the top of the client portal page. You can use this to welcome your clients and provide them with any information they may need.
Branding & Color Settings
Top Navigation Bar Color - This is the color of the top navigation bar, which you can style according to your brand color.
Page Background Color - This is the color of the background of the page.
Enabled Module Settings
Enable Orders Overview - This allows the client to see an overview of the orders they've placed with your store.
Enable Appointments Overview - This allows the client to see an overview of their past and upcoming appointments.
Enable Receipts Overview - This allows the client to see an overview of their receipts, which includes the ability to print and E-Sign the receipts.
Enable Pre-Registration - This allows the client to go through the pre-registration questionnaire before their appointment. This only applies if they do not already have a profile in CloudBridal.
Inviting Clients
By default, clients will receive a link to the client portal in every one of their appointment confirmation emails. Additionally, you will be able to invite them directly by clicking on the Invite to Client Portal button on their profile page.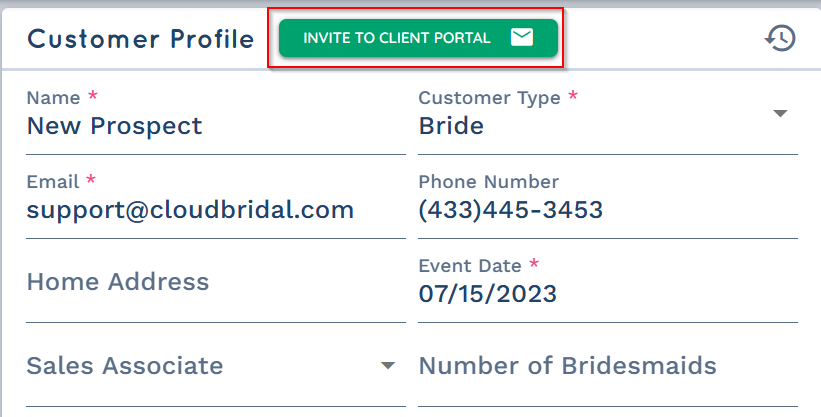 This is the button which opens up the invitation dialog box.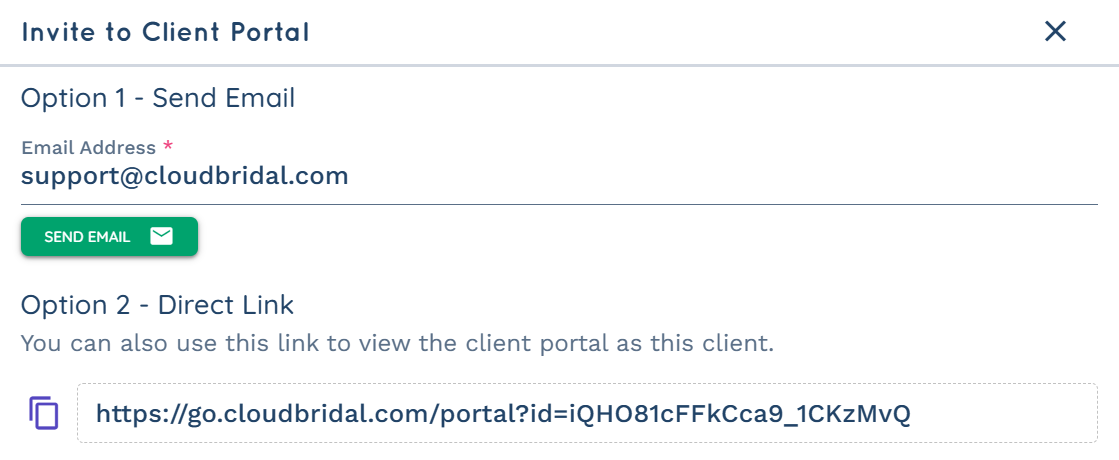 Now you can invite the client by their email, or using a link directly. You can also copy and paste this link into your browser if you would like to view the client portal as this client.
Client Portal Overview
Once a client clicks the link in their email, they will be taken to a page that displays all of your configured modules. Different clients will see different modules depending on their current step in the process. For example, a brand new client might see details about their upcoming appointment, as well as the ability to pre-register. A client who has made a purchase will see details about their order, as well as the ability to view their receipts.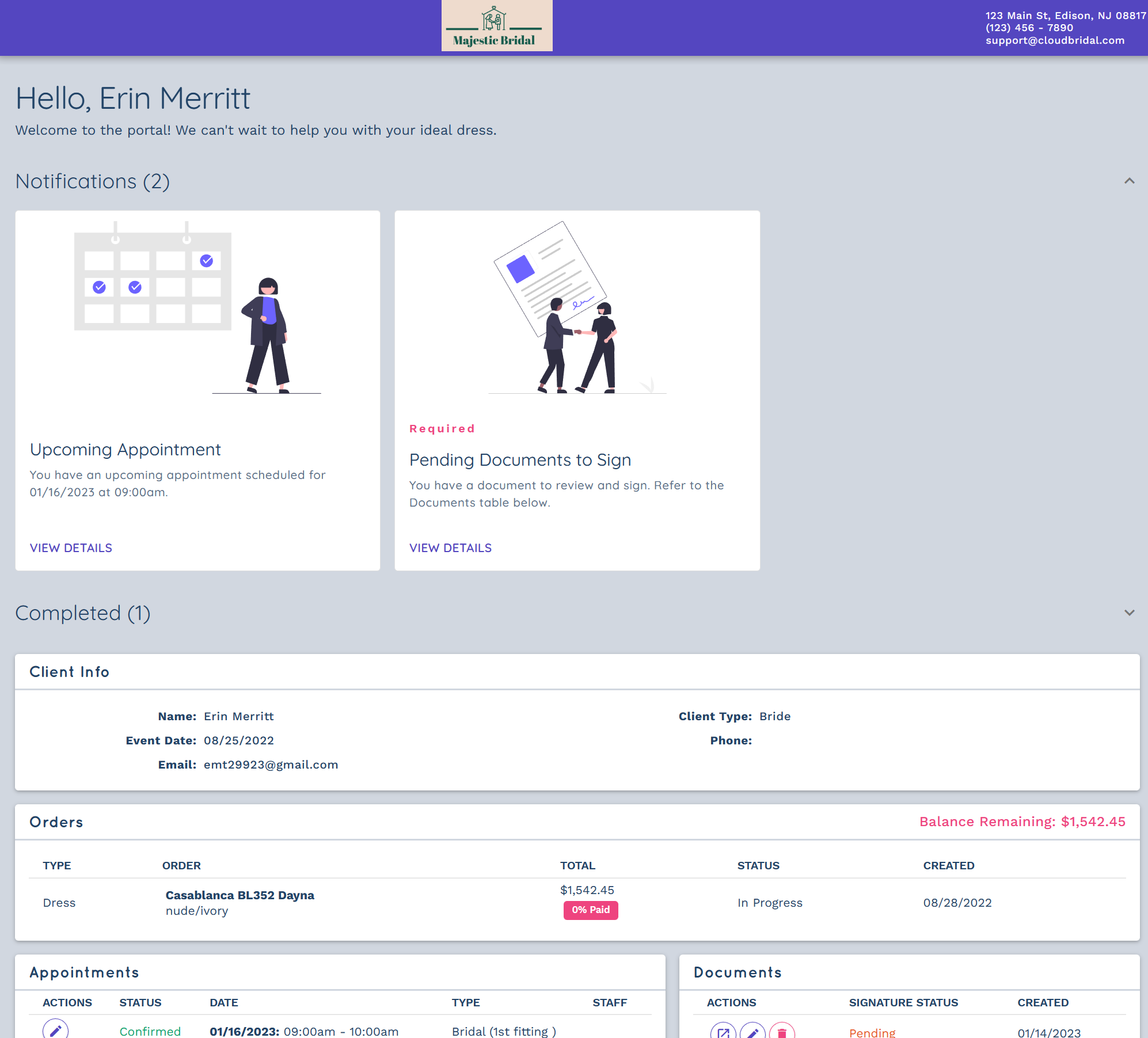 An example of what the client portal might look like for a client.